Cummings Moving Company is a full-service Residential & Small Business Moving & Storage Company providing local, statewide, interstate, and international relocation services in San Francisco since 1969. We are woman, minority, and Veteran owned and operated.
Meet the Owners of Cummings Moving Company
Amy Messinger and Enrique Palos have been moving San Francisco Bay Area residents for decades. The team at Cummings moves the contents of apartments, condos, homes, estates, start-ups and large corporations every day.
Growing Since 1969 via Word of Mouth
85% of our business is generated through word of mouth – And our Clients Love to Talk!
Whether a full-service job or a quick move across town, our clients let us know when we get it right AND they let us know where we can improve. Either way, it is great to hear from them. Moving clients, especially here in the population-dense and geographically varied city of San Francisco is a challenge we love. Every day is high-energy and exciting, and each client needs something a little different.
"As owners, we are 'hands-on' when it comes to running our business and believe
the ability to provide excellent service comes from commitment to our customers
and employees alike.  We create an environment where providing top-level service becomes second nature, through regular training, supervision, competitive compensation, daily attention to excellence, and deep care for our customers and
their belongings."   – Amy & Enrique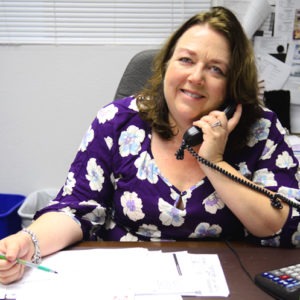 From packing, moving, storage, and executive relocation, to warehouse and showroom services, our long-standing relationships with clients who return, move after move, inspire us to do our best. We are also a trusted agent for Wheaton World Wide Moving. If you have questions and would like to reach us directly, you are welcome to call or email at your convenience. If you would like a Free Moving Quote – Click Here.
Thank you for your business!
A Video Introduction to Our Moving Services
Every day we aim to maintain our reputation for excellent customer service and top quality relocation and storage services. We are proud to be Honor Roll members of the Better Business Bureau maintaining an A+ Rating. We are active members of the California Moving & Storage Association. Our long-term employees, from customer service to our moving crews, are dedicated to making your experience with Cummings Moving Company a great one! Let Cummings Moving Company be your San Francisco Mover.