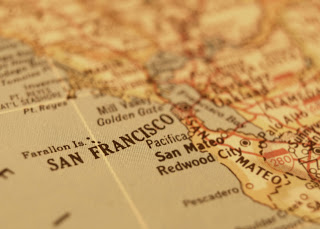 Planning ahead for a move will undoubtedly set you and your movers up for success. Take advantage of the time leading up to your transition and realize that moving is the best time to de-clutter your life. Sure, it takes a little planning, but once you have moved into your new home, every ounce of your hard work will be appreciated. If that's not enough, the money you will save by only moving the things you truly want and need has immense value in and of itself! In this blog post we will introduce three rules to remember before your movers arrive.
They are:
Rule #1 – Purge unwanted items and give them away prior to moving. Use your move as a time to sort through old clothes, get rid of broken or unused appliances and household goods no longer in use. Consider donating furniture that can be replaced by a new style or model and share with friends, family and even coworkers. Remember, one man's trash is another man's treasure!
Rule # 2 – Instead of tossing your unwanted goods in the trash, donate items that you would otherwise discard while moving whenever possible. Measure your valuable time against wringing every penny out of a garage sale. By all means, sell what you can, but then donate the rest! We all know the challenges: "This charity won't pick up.  That charity won't take beds or toys. The other charity will pick up, but the only available time is at 2:00 p.m. on Wednesday, when you need to pick up your kids and take them to soccer practice!" If you run into these problems, consider posting an ad on Craigslist that you have FREE items available for pickup on a specific day. Use pictures and descriptions to show folks know what you have. Designate a specific pickup window and let them know the early bird gets the haul!
Rule #3 – Know when to simply call a hauler, who, much like movers, can take unwanted items to their new home, A.K.A. the dump. For certain items, sometimes a trip to the trash heap is the best answer. Keep in mind that if it's made of metal, you can likely find a scrapper that will pick the item up for free! Things like metal shelving, old metal shower or curtain rods, old hardware bits and rusted metal tools, etc. are all desired by metal scrappers.
Are you ready to de-clutter and purge without the stress? Cummings Moving Company has a plentiful offering of moving services in addition to our helpful and qualified staff. Give us a call today to learn more about our special services and the fees associated with them.
Additionally, we currently work with four non-profit agencies to which we donate items on behalf of our customers.  Please know that we DO NOT CHARGE the organizations for any of these services. There is a nominal fee to you. To learn more about these non-profit agencies and the specifics of our service on our website click here.
Cummings Moving Company | Residential & Small Business Moving & Storage | San Francisco Movers
Cummings Moving Company is a family owned and operated moving & storage company proud of its well-established reputation in San Francisco and throughout the region – reflected in their extended residential, small business and Realtor referrals. The company is a female, minority, and veteran-owned and operated moving company with over 45 years of exceptional client service – spanning the entire country and beyond. For more information about quality, stress-free moving, in San Francisco please call 415-387-4000 or from the Peninsula call 650-629-3000. Request a Free Moving Quote HERE or continue to explore our website and San Francisco Blog.
The advice on our website and blog is provided as a courtesy and is intended for informational purposes only. It is offered as-is with no warranty expressed or implied. We hope it provides you with helpful information that you can use.